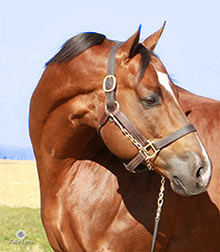 Helping You Maintain Healthy Animals
Midwest Equine and Veterinary Hospital is a full service facility offering the best in reproduction, medicine and surgery. The practice was established in 1999 by Dr. Roger D. Beam, a 1993 graduate of Purdue University.  Located in Central Indiana, we are in close proximity to many equine facilities, including Indy Downs, Hoosier Park, Hoosier Horse Park and Brown County State Park. We offer ambulatory as well as haul-in appointments.  The practice also sees small animals on an appointment basis. Midwest Equine and Veterinary Hospital stands some of the best bred racing stallions in the Nation.  These stallions are all eligible for the "hot" Indiana bred program and will produce offspring that will compete anywhere in the country.  Our facilities are expanding and future stallion prospects are welcome.  When viewing our stallion listings be sure to read about each of the stallion's damns.  They are all out of great producers and their damn's produce records are extremely impressive! The practice offers artificial insemination, shipped and frozen semen breeding, and embryo transfer.   Midwest Equine and Veterinary Hospital has experience in managing "problem mares" and "hard breeders."  Foaling mares and full year occupancy is available for broodmares and breeding stallions. Midwest Equine and Veterinary Hospital is capable of hospitalizing horses for prolonged medical and surgical needs.  Gas anesthesia and 24 hour observation is available.  Many elective surgeries can be performed, as well as, routine and emergency care. Midwest Equine & Veterinary Hospital is excited to announce that we will be standing Brookstone Bay for the season beginning 2014!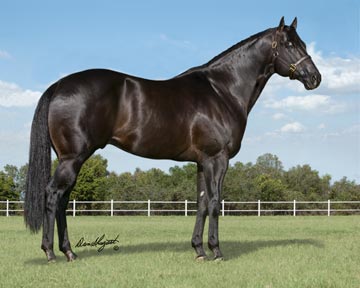 JAZZ BE FIRST'S DAMN, LAST SHALL BE FIRST, WINS 2013 BROODMARE OF THE YEAR!