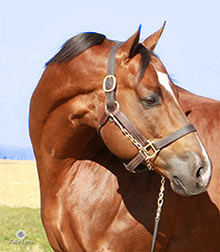 Helping You Maintain Healthy Animals
Midwest Equine and Veterinary Hospital is a full service facility offering the best in reproduction, medicine and surgery. The practice was established in 1999 by Dr. Roger D. Beam, a 1993 graduate of Purdue University.  Located in Central Indiana, we are in close proximity to many equine facilities, including Indy Downs, Hoosier Park, Hoosier Horse Park and Brown County State Park. We offer ambulatory as well as haul-in appointments.  The practice also sees small animals on an appointment basis. Midwest Equine and Veterinary Hospital stands some of the best bred racing stallions in the Nation.  These stallions are all eligible for the "hot" Indiana bred program and will produce offspring that will compete anywhere in the country.  Our facilities are expanding and future stallion prospects are welcome.  When viewing our stallion listings be sure to read about each of the stallion's dams.  They are all out of great producers and their dam's produce records are extremely impressive! The practice offers artificial insemination, shipped and frozen semen breeding, and embryo transfer.   Midwest Equine and Veterinary Hospital has experience in managing "problem mares" and "hard breeders."  Foaling mares and full year occupancy is available for broodmares and breeding stallions. Midwest Equine and Veterinary Hospital is capable of hospitalizing horses for prolonged medical and surgical needs.  Gas anesthesia and 24 hour observation is available.  Many elective surgeries can be performed, as well as, routine and emergency care. Midwest Equine & Veterinary Hospital is excited to announce that we will be standing Brookstone Bay for the season beginning 2014.
Brookstone Bay (First Down Dash out of La Ritz) producer of over 6.7 million!
Breed to Brookstone Bay for $2000 if booked and paid by Feb 1, 2016!  Multiple mare and stakes considerations!
Midwest Equine & Veterinary Hospital is proud to announce the arrival if three new stallions for the 2016 season:
DOCS FIRST DYNASTY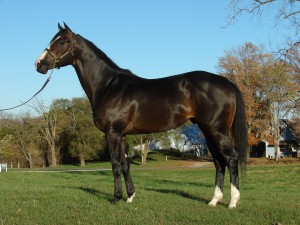 Docs First Dynasty is a grandson of First Down Dash out of the Dean Miracle mare, LaJoya Miracle.  His record is 19/3-3-3 to three and is a Stakes placed horse with winnings nearing $55,000.00.  Doc is 16 -3 hands, beautiful and is as sound as the day he started running!  He has never had a joint injection or any lameness issue.
LUMINARO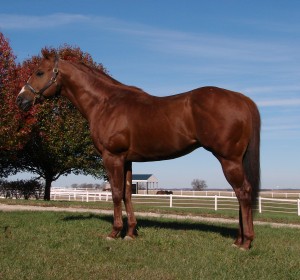 Luminaro is a compact powerhouse sire by Seperatist out of the Royal Quick Dash mare, Quick Moon Sign.  He is a Stakes placed horse with blazing speed and heart.  His SI is 120 and earnings are nearing $43,000.00.
Featuring Habits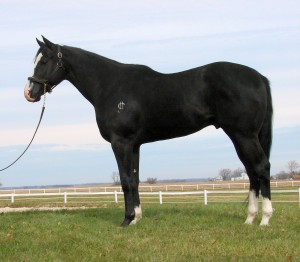 Featuring Habits is a big, black, beautiful individual by all time leading sire Feature Mr Jess out of the First Down Dash mare, First Femme.  Featuring Habits race career was cut short by injury, but his brothers include:  Old Habits ($680,491), One More Habit ($272, 510), etc.
Midwest Equine & Veterinary Hospital would like to congratulate Cindy and Audie McWilliams on their purchase of Kool Quick Kid.  They plan on promoting him through the barrel world and the Racing industry.
KOOL QUICK KID (Royal Quick Dash out of Hava Zevi by Zevi)